Delhi ( New Delhi)
The Delhi High Court asks the DDA counsel to seek instructions regarding the suo motu petition filed over the deaths of two men in a sewer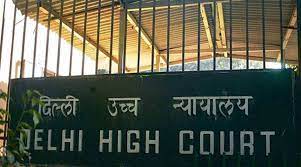 During Tuesday's hearing before the Delhi High Court, the Delhi Development Authority's counsel was instructed to seek instructions from their client regarding a case involving the death of two sweepers in Mundka caused by inhaling toxic gases.
The petition was listed before a bench of Chief Justice Satish Chandra Sharma and Justice Subramonium Prasad on Monday after the counsel appearing for the DDA claimed to have received notice of the matter and asked for time in order to seek instructions. The high Court allowed the DDA's counsel to seek instructions, and the case has now been scheduled for October 6.
In the course of the hearing, the Court asked which agency was responsible for the sewage in the particular area where the incident occurred, and the parties replied that it was the DDA. According to the Court, this case involves the death of a "poor scavenger" who is being forced to do all this "despite the laws". The Delhi Government's counsel argued that the executing agency should be held liable since supervisors were not provided.
"There is a Supreme Court judgment on this subject which states that a family is entitled to Rs. 10 lakh the moment a person who is manually doing this scavenging work dies, the family is entitled to it," Chief Justice Sharma commented on September 12. Immediate payment of Rs. 10 lakh and a job for a family member based on news reports, the Court took suo motu notice and registered a PIL in the case. In addition, the Court issued notices to the Municipal Corporation of Delhi (MCD), the chief secretary of the Delhi government, and the DJB. Rajshekhar Rao was appointed as amicus curiae.
Related Posts