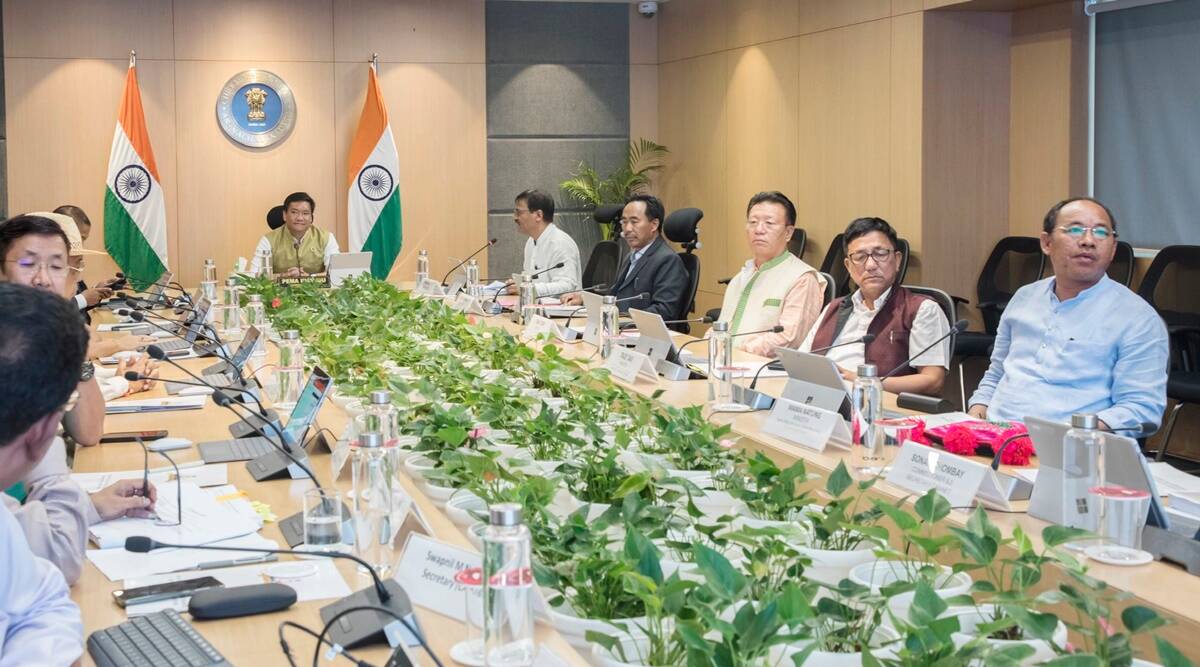 The Chief Minister of Arunachal Pradesh Public Service Commission (APPSC) met with representatives of AAPSU and ANSU on Thursday to discuss the recent leak of the Arunachal Pradesh Public Service recruitment paper Commission (APPSC). Upon learning of the lapse, Pema Khandu said his government is committed to "streamlining the system" by plugging the gaps.
Earlier this week, vigilance sleuths arrested three more individuals in connection with the paper leak case, including two government officials, bringing the total number of arrests to nine.
According to Arunachal Pradesh government spokesperson Bamang Felix, the state government has decided to hand over the investigation into the paper leak of the August APPSC assistant engineer (civil) recruitment examination to the Central Bureau of Investigation (CBI).
Taking to Twitter on Thursday evening, Khandu wrote, "Chaired the Cabinet meeting on the APPSC paper leakage issue. In light of the lapse, we are committed to further streamlining the system by bridging the gaps. Lacunae that undermine the sanctity of an institution like APPSC cannot be tolerated."
Khandu's remarks come a day after AAPSU president Dozi Tana Tara and ANSU president Toko Takam met with him and expressed satisfaction that Khandu accepted their demands in principle and promised strict action on the paper leak issue.
"The cabinet has agreed to write to the governor in principle…the chief minister has assured us that everything will be done to suspend all APPSC officials immediately," the Cabinet members said, adding that the CM had a comprehensive discussion with them.
According to the student bodies, who had earlier served a seven-day ultimatum to the government, the ultimatum has expired by now. Still, the chief minister's office (CMO) has requested some time since the Chief Minister is out of town.
On Wednesday, the student leaders met with the chief minister. They expressed satisfaction with the government's decision to form a particular investigation cell under the Vigilance Directorate and to transfer the investigation to the CBI for an impartial investigation.
In 2014 and 2017, AAPSU and ANSU claimed similar irregularities had occurred in the APPSC. However, investigations in those cases ended conclusively. Following the prosecution of those responsible for the recent paper leak incident, the State Public Service Commission will be able to conduct fair recruitment exams under a new team.