India
2002 Gujarat riots: BBC's biassed documentary on Modi… blatant colonial mindset, says MEA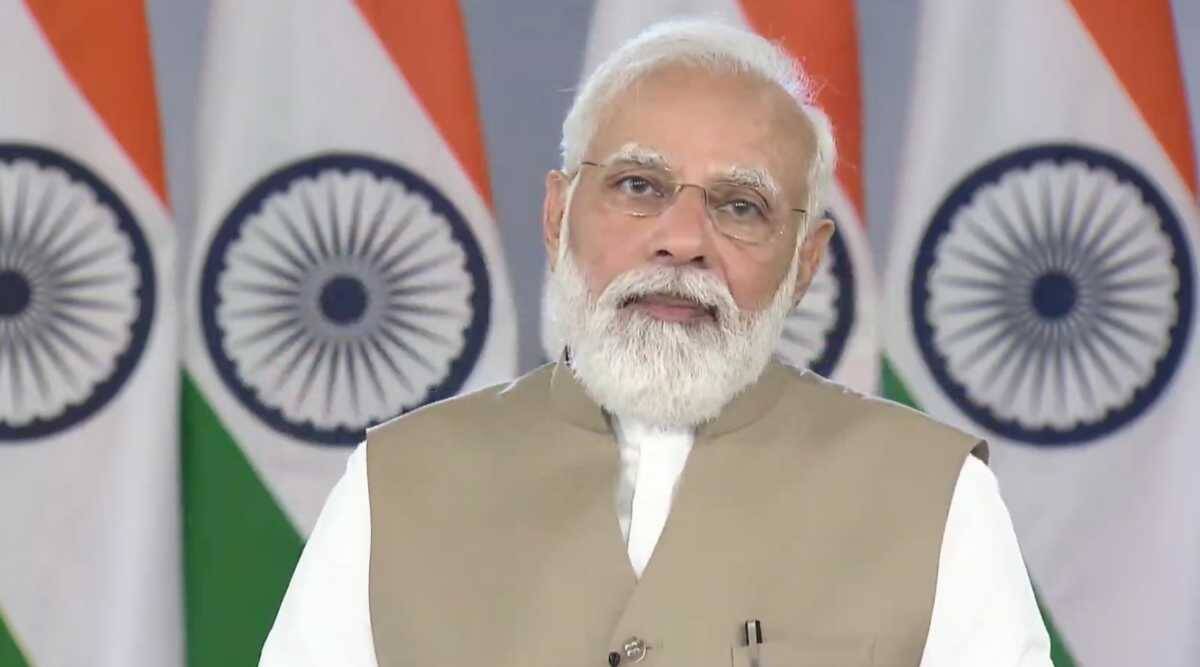 A DAY after the BBC aired the first part of a two-part documentary titled "India: The Modi Question" focusing on Prime Minister Narendra Modi's and his then state government's response to the 2002 Gujarat riots, the government called the documentary "propaganda" that lacked "objectivity" and reflected a "colonial mindset"
In London, British Prime Minister Rishi Sunak stated that he disagrees with Imran Hussain's "characterization" of Modi's role and alleged complicity in the "ethnic cleansing" riots. Hussain is a British lawmaker of Pakistani descent who raised questions about Modi's role and alleged complicity in the riots.
"The position of the British government on this issue has been consistent and unchanging for a long time. "We do not accept persecution anyplace, but I am unsure if I agree with this characterization," Sunak added.
Arindam Bagchi, the official spokeswoman for the Ministry of External Affairs, responded to questions during the weekly briefing in New Delhi by stating, "Please note that this (the documentary) has not been broadcast in India. Therefore, I will only remark based on what I have heard and what my colleagues have observed. Please understand that we believe this to be a piece of propaganda designed to promote a discredited narrative."
"The bias, lack of objectivity, and frankly, the persistence of a colonial mindset are glaringly apparent. This video or documentary is, if anything, a reflection of the agency and individuals who are propagating this myth again. It makes us question the purpose of this exercise and the motivations behind it, and we frankly do not wish to give such efforts any respect," said Bagchi.
The documentary highlighted the violence, including the assassination of three British nationals and the alleged murder of former state minister Haren Pandya, and featured an interview with former British Foreign Secretary Jack Straw, who served from 2001 to 2006.
Straw claims in the documentary that at the time, the British government had launched an investigation and dispatched a team to Gujarat to investigate the riots. Straw states that the team created a "very comprehensive report" that, according to the documentary, blames the then-Modi administration for the violence against minority groups.
In response to the British investigation, former Foreign Secretary Kanwal Sibal stated, "During that time, I was FS. I am aware of the misdeeds of the British mission. They dispatched a diplomat to Gujarat and distributed a highly biassed "report" to EU envoys in New Delhi. The EU envoy's information caused me to warn embassies in Delhi not to interfere with our domestic matters."
In June 2022, the Supreme Court concurred with the Special Investigation Team's conclusion that there was no "bigger conspiracy" behind the 2002 Gujarat riots, and dismissed Zakia Jafri's plea challenging the SIT's clean chit for Modi and others in matters related to the riots.
A bench of Justices A M Khanwilkar, Dinesh Maheshwari, and C T Ravikumar stated, "The SIT has not found any conspiracy linking separate and disparate acts of arson and looting, outrageous claims made in sting operations, or individual utterances/publications of alleged hate speech to a single larger conspiracy or planned event."