India
PM Modi: The world is looking forward to India's budget, even though the world economy is uncertain.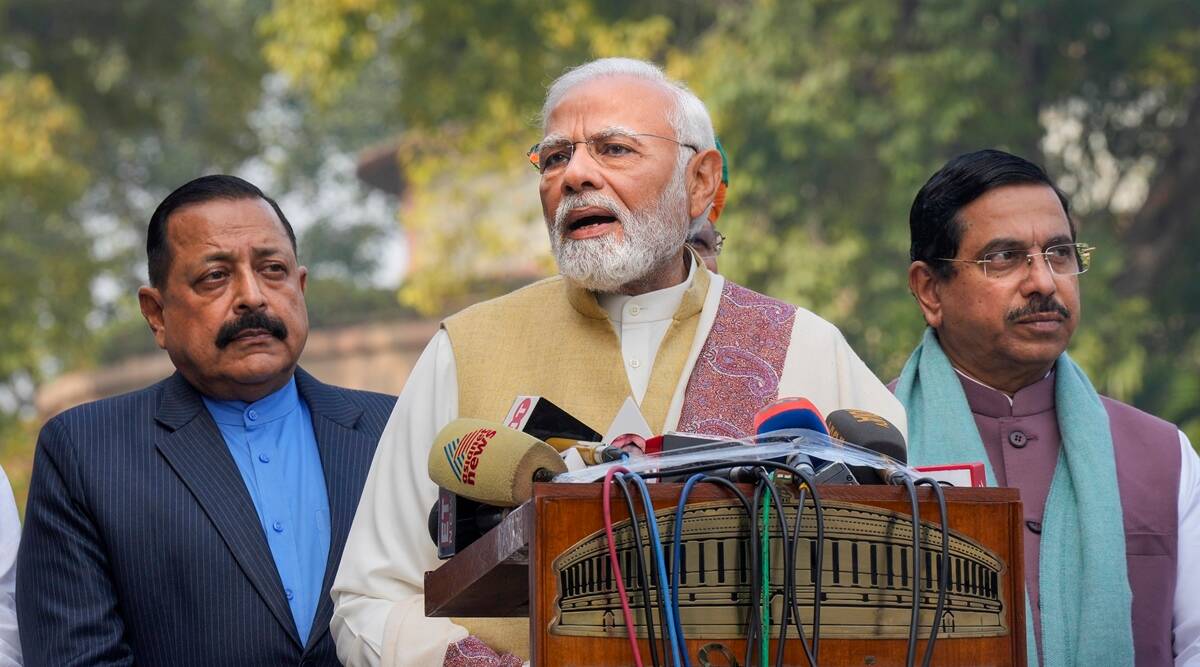 On Tuesday, Prime Minister Narendra Modi said that India's Budget for 2023-2024 will not only try to fulfil the hopes and dreams of the average Indian, but it will also be a sign of hope for the rest of the world. PM Modi told reporters before the Budget Session of Parliament that not just India, but the whole world, was looking forward to India's Budget in a time of economic uncertainty around the world.
"Our country's Finance Minister is also a woman, and she will give the country one more Budget tomorrow," he said. PM Modi said he has full faith that Finance Minister Nirmala Sitharaman will do her "utmost" to meet these expectations.
"Aaj kee vaish‍vik paris‍thiti mein bhaarat ke bajat kee taraph na sirph bhaarat ka lekin poore vish‍va ka dh‍yaan hai. Daamaadol vish‍va kee aarthik paris‍thiti mein bhaarat ka bajat bhaarat ke saamaan‍ya maanavee kee aasha-aakaakshon ko to poora karane ka prayaas karega hee lekin vish‍va jo aasha kee kiran dekh raha hai use vo aur adhik prakaashamaan najar aae. (In the world we live in now, not just India but the whole world is watching India's budget. In a world where the economy is unstable, India's budget will not only try to make the hopes and dreams of the average Indian come true, but it will also try to make the glimmer of hope that the world is seeing shine even brighter," PM Modi said.
In his short speech, PM Modi said that the Budget session for the year 2023 is getting off to a good start because voices from all over the economic world are sending "positive" messages that "bring a ray of hope and the beginning of enthusiasm."
"Today is an important day," Modi said. Today, the current President of India will speak to the first joint House.
"The President's speech is the pride of India's Constitution, the pride of India's parliamentary system, and, especially today, an opportunity to respect women and the great tribal traditions of our country that live in remote forests," he said.
During the session, PM Modi asked members of the Opposition to talk with him about making policy. "When the Bharatiya Janata Party was in power, the NDA government had only one goal and one way of doing things: 'India first, citizen first.'"
"Taking this idea further, in this Budget Session,  "Takraar bhi rahegi, lekin takreer bhi toh honi chahiye"  (There will be confrontation, but dialogue should go on). "I think our friends in the Opposition will bring up their points after careful thought," said PM Modi. He said, "Parliament will talk about making policy and come to a decision that will help the whole country."