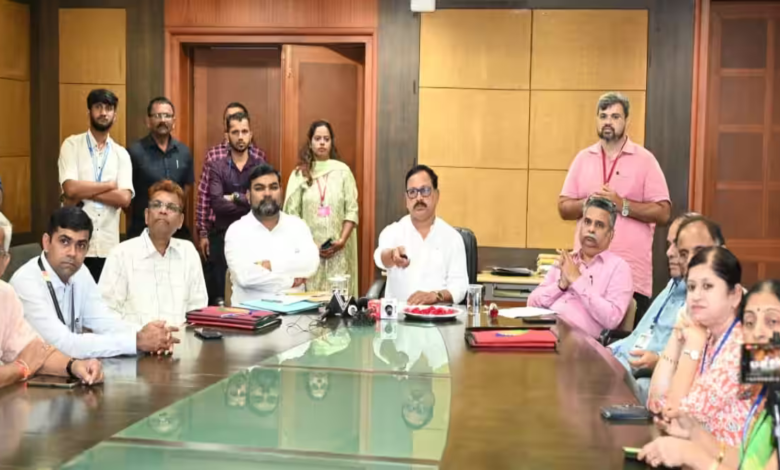 Subhash Phal Dessai, Goa's Minister for Archives and Archaeology, stated on Tuesday that while the Portuguese, who controlled Goa for over 400 years, perpetrated atrocities against Goans, they did a "good thing" by keeping records, even those connected to the atrocities.
"Despite the Portuguese committing atrocities against Goans, they did one good thing by preserving our documents." In these records, they have also mentioned the atrocities. "We need information about our history and ancestral properties," he stated at the opening of an online Portuguese translation service in Porvorim.
He said these data can be obtained from Lisbon, adding that the Ministry of External Affairs and the Goa government must be involved in the process.
In June 2022, Phal Dessai stated that bringing Goa-related documents from Portugal will "uncover many secrets." He had stated that if necessary, the state would organise a team of experts to bring the documents from Portugal.
"There are numerous documents that will expose the truth." We trust that the Portuguese government has nothing to lose by siding with them. It's our property, and it should be returned to us. We may give them something that belongs to them and is with us as an exchange. "We could recover several Shivaji-related letters written by the Portuguese government from Goa to Lisbon…," he claimed last year.
On Tuesday, he stated that the online Portuguese translation service will make time-bound and accurate translations easier, particularly for scholars. 15 appointed translators can translate documents for Rs 350 per page, he added.
"People should know our heritage and history," he stated, emphasising the necessity of conserving and sharing Goa's rich history. "Documentation will help to keep it alive and build our future."
[It is critical] that we understand our history…our forebears and the freedom warriors who battled and lost their lives for our emancipation. "Every Goan student should have access to this history," Phal Dessai stated.
"We have more than 3 crore records, and those are to be digitised in a phased manner," he added of the government's plans to highlight the state's history through films, banners, and books in libraries across various talukas. "Records will be digitised in stages, with digitised data to be indexed for accessibility in the near future," he added.
Related Posts